Osprey Connector Trail 636C
---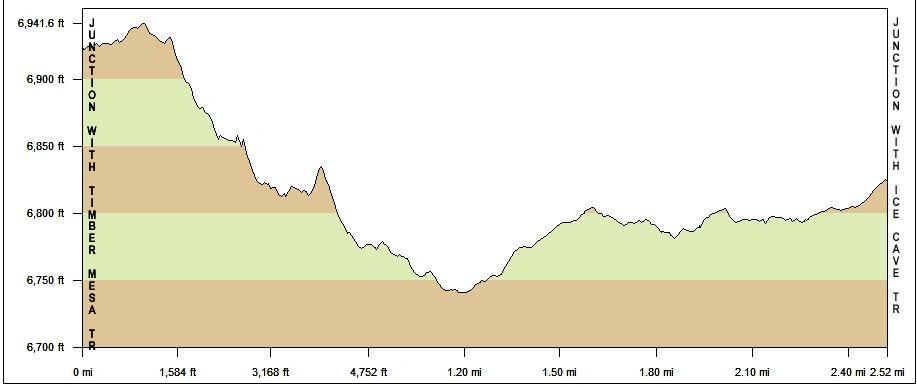 Distance: 2.5 miles
Difficulty: (as rated by the US Forest Service)
Hiking - Moderate
Mountain Biking - Moderate
Equestrian - Moderate
Trailhead Parking: Yes. Accommodate trailers at Timber Mesa Trailhead.
Access to Trail: From the Lakeside Ranger Station, travel South on AZ 260 for .1 mile. Turn Left on Porter Mountain Rd (FR 45) for 1.7 miles, then turn right at the junction of Porter Mountain Rd and Penrod, and continue on Porter Mountain Rd for .5 mi to Timber Mesa Trailhead on the Left. Or, access from the Ice Cave Trailhead on Porter Mountain Road.
Trail Highlights: The Osprey Connector enables access to the White Mountains Trail System from the Timber Mesa Trail and connects to other trails, including Ice Cave, Blue Ridge, Springs, County Club, Los Burros and Land of the Pioneers. The Osprey thus allows users to take significantly longer hikes or horseback/mountain bike rides by connecting to other trails. There are beautiful views of Scotts Reservoir from the Osprey. NOTE: The Osprey includes a water crossing and users are urged and cautioned not to cross when the water level is high. Please close each gate on the trail.
Osprey Connector
Printable Map