Chihuahua Pine Connector #638A
---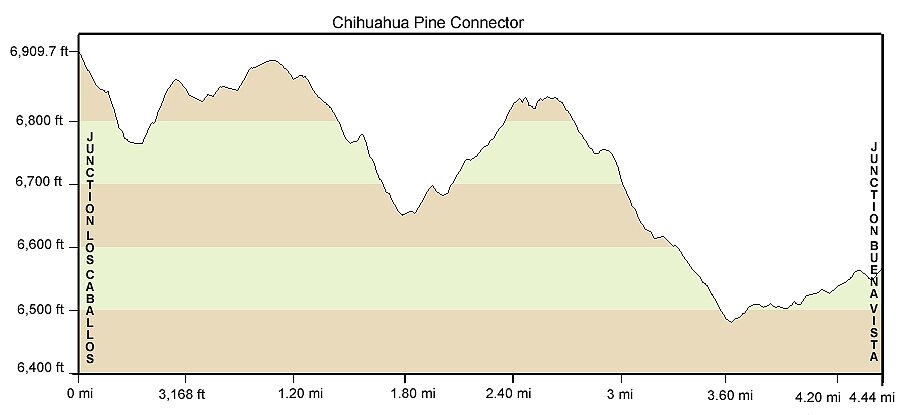 Distance: 4.2 miles
Difficulty: (as rated by the US Forest Service)
Hiking - Difficult
Mountain Biking - Difficult
Equestrian - Difficult
Trailhead Parking: Access from Buena Vista or Los Caballos Trailheads. Both accommodate trailers.
Access to Trail: To Buena Vista, from Show Low Post Office, travel south on AZ 60 about 4.5 miles. Turn left on FR 300 and the trailhead is on the left. To Los Caballos, from Show Low Post Office, travel west on AZ 260 for 3.9 miles. Turn left on FR 136 and the trailhead is .6 miles ahead on the right.
Warning to Equestrians: If you start from Buena Vista Trailhead, there is an underpass to cross AZ 60.
Trail Highlights: This trail is rated difficult for all uses. There are many short, steep climbs. The rock terrain makes mountain biking technical. The trail is named for the Chihuahua pine. Chihuahua pine is usually found at lower elevations and has shorter needles than the Ponderosa, in bundles of 3 rather than bundles of 5 needles.
Chihuahua Pine Connector
Printable Map